Fly Above the Competition With Condor Consulting
We've worked in traditional marketing agencies, boutique internet marketing firms, and as marketing & advertising consultants for large corporations, and even marketing liaisons for the Kenyan United States Embassy. In our experience, each of these business models has strengths and weaknesses. We created Condor Consulting to leverage our experience as business owners and apply the strengths of the various marketing business models in which we've worked.
Condor Consulting is an agency that combines the accountability of an in-house team, the resources of a large marketing/advertising firm, and the knowledge of a specialized team. The result? A company whose finger remains on the pulse of the industry, search engine algorithms, and the most effective online marketing strategies. A marketing strategy shouldn't be a risk…it should be a certainty. And at Condor Consulting, we can assure you that you'll be flying above the competition.
WHO WE ARE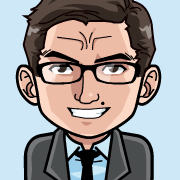 Jonathan Page
Co-Founder / Internet Marketing Strategist
[clear]
For over a decade, Jonathan has provided consultation services to a diverse set of companies, ranging in industry and size. These include a large international management consulting firm with 46 offices and 3,600 employees, a U.S. – based oil company, and smaller law firms and medical offices. Mr. Page has a breadth of experience to help clients aggressively increase search engine visibility to better position and grow their businesses in the increasingly dynamic, web-based new economy.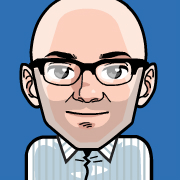 [clear]
After an award-winning stay with Riser Media and the Hydra Group, Jake came on board as the Art Director at Condor Consulting. Jake is our senior infographic designer, with works featured on sites such as National Geographic, Yahoo, Mashable, and many more.
HOW WE'RE DIFFERENT?

Holistic Approach
In order to be effective, an internet marketing campaign must be multi-faceted. We offer a variety of internet marketing services, insuring that that the campaign results in more clients and profitability.

Sustainable Results
Our SEO campaigns create long-term results, resulting in ROI that continues to grow after the campaign ends. Unlike PPC where the traffic ends as soon as the campaign, our SEO campaigns are designed for longevity.

Investment In Results
We're constantly testing our strategies and tactics on hundreds of internal "test sites". With over $100,000 invested in research and development annually, we're able to determine what's working now and what's likely going to work in the future. Only after rigorous testing do we apply our strategies to clients' campaigns, giving us and our clients a serious competitive edge.

Proprietary Technology
We utilize over a dozen pieces of proprietary software on every campaign we work on. This software has be developed by some of the brightest programming minds available, allowing us to deliver stronger results in a shorter time period.
WHAT WE DO?

Search Engine Optimization

Google Places Optimization